VMI Sports A-XR PCT - 60 Cap
Item #: VMI04
UPC: 850748005139
20% Off w/code DPS10
Out of Stock
A-XR PCT with Acacetin
A-XR PCT with Acacetin is a full-spectrum PCT supplement designed to support testosterone, regulate estrogen production, and enhance vitality.
200mg Primavie Shilijat | 120mg Saw Palmetto | 120mg Stinging Nettle
HORMONAL IGNITION
Post Cycle Therapy (PCT) restores optimal functioning of your Hypothalamus, Pituitary, Testicular Axis (HPTA) coming off of an aggressive run of supplements. A-XR PCT ensures your natural testosterone production isn't "shut down" coming off cycle. A-XR PCT is for anyone looking to restore natural testosterone production and boost libido & drive. A-XR PCT is especially crucial for any athlete coming off an aggressive supplement cycle as well.
A-XR PCT is a powerful hormone ignition that will give you maximum post cycle support and anabolic therapy. Many men experience negative post cycle side effects such as increased estrogen, lowered libido, Increased body fat and a decrease in strength & lean muscle mass. When you supplement with AXR-PCT, you can be sure that you have a full spectrum formula that tackles all of the post cycle side effects directly at the source!
ANABOLIC HOLY GRAIL
BOOST TESTOSTERONE
200mg of Shilajit (PrimaVie®) and 200mg of Tribulus Alatus are the testicular workhorses that help to enhance natural testosterone production when coming off cycle.

INHIBIT ESTROGEN
Powerful anti-estrogen ingredients such as 120mg Saw Palmetto Powder & 120mg Stinging Nettle Root help to regulate estrogen levels.

BUILD MUSCLE
Our Post-Cycle Therapy supplement promotes optimal hormone levels following an aggressive supplement cycle, to ensure any gains made are kept long term.

ENHANCE LIBIDO
A-XR PCT may potentially activate greater Luteinizing Hormone (LH) production, which may in turn support testosterone production and libido.

PROSTATE & DHT SUPPORT
A-XR PCT includes prostate supportive ingredients, such as Saw Palmetto and Stinging Nettle Root.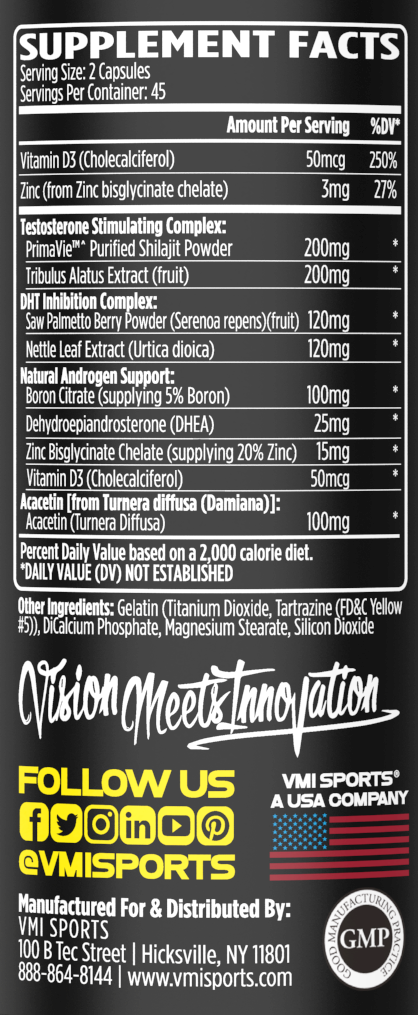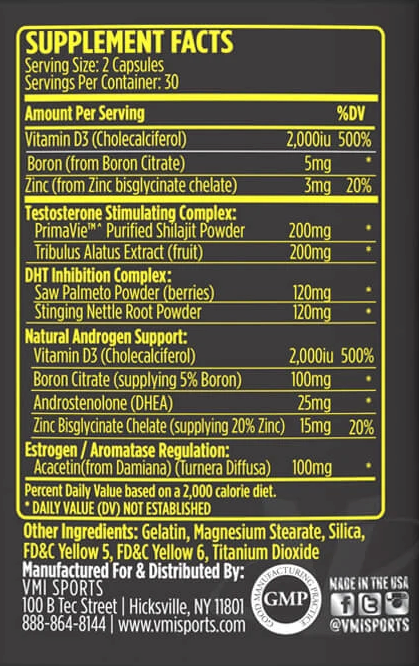 Warnings: Consult your licensed physician prior to use, especially if you have or are at risk for high blood pressure, heart, kidney, thyroid, prostate or psychiatric disease, or any other medical condition. Consult your physician prior to use if you are using any other medications. Do not use if you are pregnant, nursing, or may become pregnant. Do not use more than the recommended dosage. Discontinue use and consult a physician if any adverse reactions occur. As with all supplements: keep out of reach from children and animals.
More items you might like
Loading...