Kaged Muscle BCAA 2:1:1 Powder Unflavored - 72 Servings
Item #: KM017
UPC: 013189942115
-20% Off w/code DPS10
Out of Stock
FERMACEUTICALTM
GRADE
BRANCHED-CHAIN AMINO ACIDS

KAGED MUSCLE instantized BCAAs are a mixture of THREE branched-chain amino acids formulated into the most proven 2:1:1 ratio (L-Leucine: L-Isoleucine: L-Valine). The unique features of Micropure instantized BCAA include its Vegan and Non-Allergenic source, rapid dispersion in cold water, and quickly forming a clear aqueous solution.
KAGED MUSCLE MICROPURE INSTANTIZED BCAA IS YOUR BEST CHOICE
Dissolves Rapidly and Completely in Water

Non-Allergenic Sunflower Derived Lecithin

Fermentation Process: Fermaceutical

Dissolves Quickly and Completely

98% Purity Amino Acids

Reduced Bitter Taste – Microencapsulated

Exclusive Kaged Muscle Ingredient

Gluten Free

BSE/TSE Free
No Soy Lecithin or Inulin
RAPID & COMPLETE
DISSOLUTION
We go to great lengths to make sure you're taking the highest quality ingredients. Quality, not cost, is the deciding factor when sourcing our ingredients.

FERMENTATION PROCESS
DID YOU KNOW?



Most BCAAs On The Market Today Are Made From Duck Feathers And Human Hair


NOT OURS!
DARE TO COMPARE OUR BCAAS

TO THE COMPETITION
BETTER TOGETHER
Combining KAGED MUSCLE's BCAA, Glutamine and Hydra-Charge is the perfect combination to help you achieve your fitness goals.
* These statements have not been evaluated by the Food and Drug Administration. This product is not intended to diagnose, treat, cure, or prevent any disease.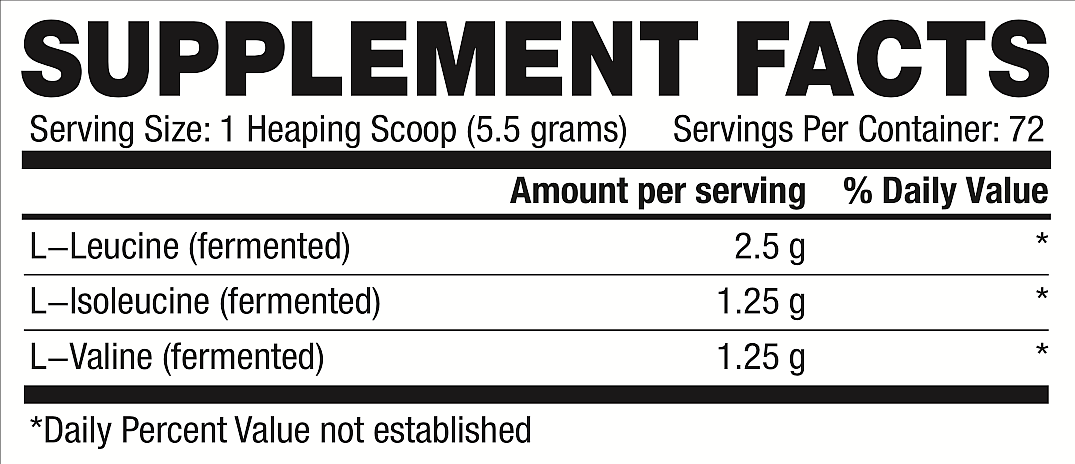 More items you might like
Loading...