Blackstone Labs Growth - 90 Cap
Item #: BLB13
UPC: 616641803414
30% Off w/code DPS10
Out of Stock
Muscle growth -- it's what every athlete desires from a life spent lifting heavy. One of the biggest contributors to muscle growth is a little hormone called HGH, human growth hormone. This hormone stimulates growth, cell reproduction, and cell regeneration in humans. Unfortunately, using exogenous HGH is highly illegal and can come with serious side effects.
However, there is an all-natural way to stimulate greater HGH release in the body and Blackstone Labs has come up with the ultimate HGH-boosting formula in Growth.
Growth is a superior all-natural way to boost growth hormone release and get a better night's sleep for superhuman muscle building and recovery.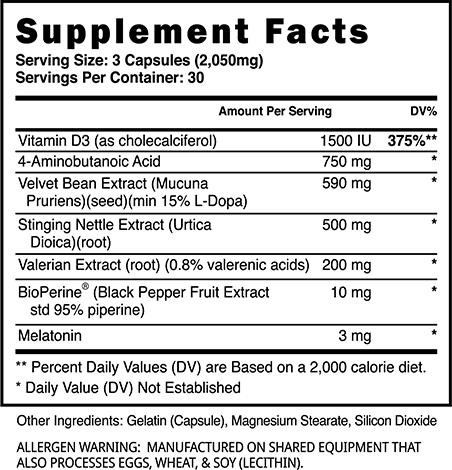 *These statements have not been evaluated by the FDA. This product is not intended to diagnose, treat, cure, or prevent disease. *Exercise and proper diet are necessary to maintain results. Results are not guaranteed and vary depending upon starting point, goals, and effort.
More items you might like
Loading...