ONE Bar Birthday Cake - 12 Bars
Item #: IS284
UPC: 788434108096
20G PROTEIN. 1G SUGAR.
HAPPY BIRTHDAY.
You're only as old as you feel. Which is great, because ONE™ Birthday Cake protein bars are filled with 20 grams of protein, giving you the energy you need to perform at your peak. And with just 1 gram of sugar, you can celebrate morning, noon or night, any day you want. Let's light this candle.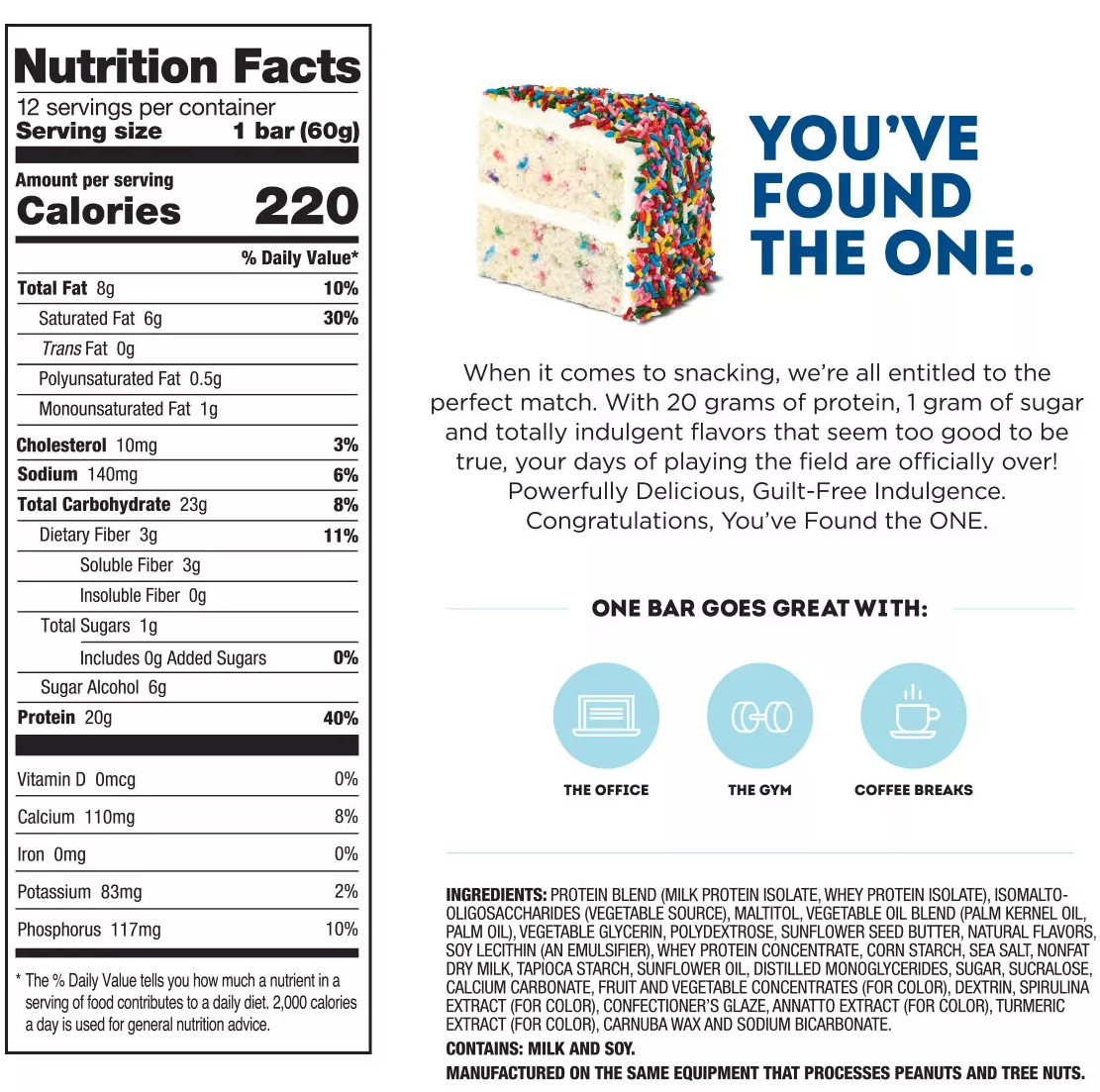 More items you might like
Loading...