Cytosport Muscle Milk RTD Pro Series 40 Chocolate 14 Oz - 12 Btls
Item #: CT566
UPC: 876063002905
20% Off w/code DPS10
Out of Stock
Muscle Milk Pro Series 40
Non-Dairy Protein Shake 12 Pack
MUSCLE MILK PRO SERIES Protein Shakes deliver the protein needed to push through a tough gym session and the nutrition to help with muscle recovery after any workout.
Helps you power through a tough workout
Delicious chocolate flavor with a smooth, creamy finish
Gluten- and soy-free formula is suitable for most individuals sensitive to lactose
Excellent source of calcium and phosphorus for strong bones
If you're pushing yourself hard at the gym or just trying to balance a hectic schedule, you need proper protein to stay energized and focused. Each MUSCLE MILK PRO SERIES Protein Drink contains a combination of proteins that help support muscle recovery after exercise–a process that extends beyond the 1-hour post-workout window. This unique blend packs an intense chocolate flavor and adequate protein for muscle building and soreness.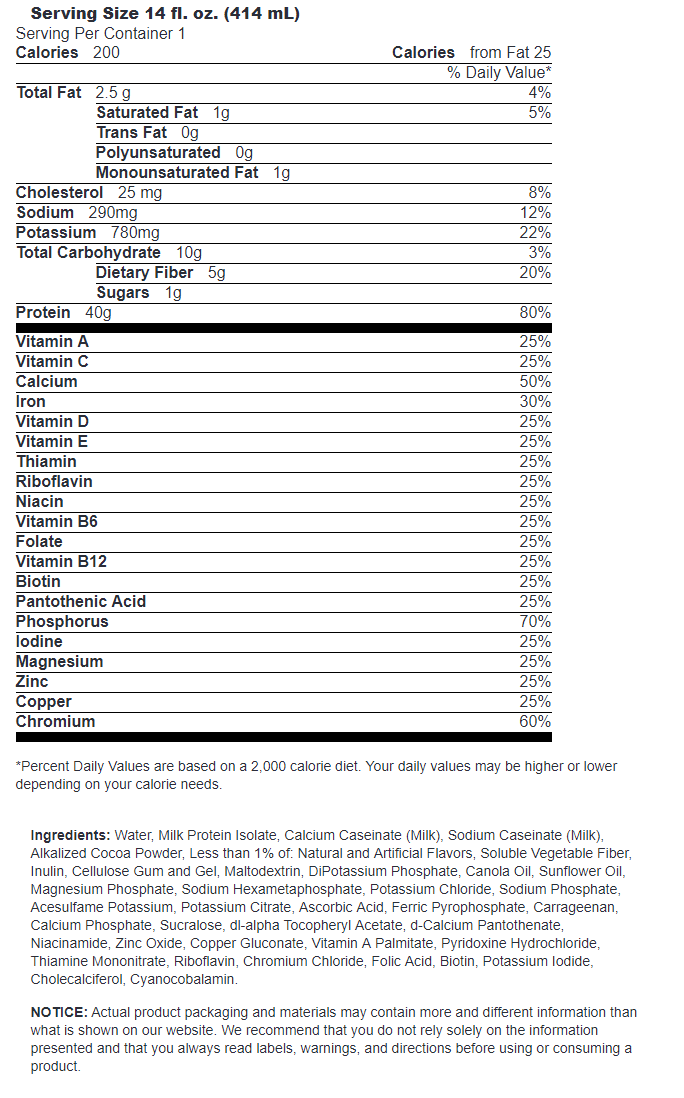 More items you might like
Loading...