ONE Bar Lemon Cake - 12 Bars
Item #: IS283
UPC: 788434108553
20G PROTEIN. 1G SUGAR.
WHEN LIFE GIVES YOU LEMONS...
Pucker up, baby. This ONE Lemon Cake protein bar is a little sweet, a little tart, and oh so right. It's a fruity, zesty zinger of a treat that also packs a wallop of protein: 20 grams, with just 1 gram of sugar. So, if you're putting in extra time at the gym or a few extra hours at work, don't get sour. Get all the flavor of lemon cake in this high protein snack bar.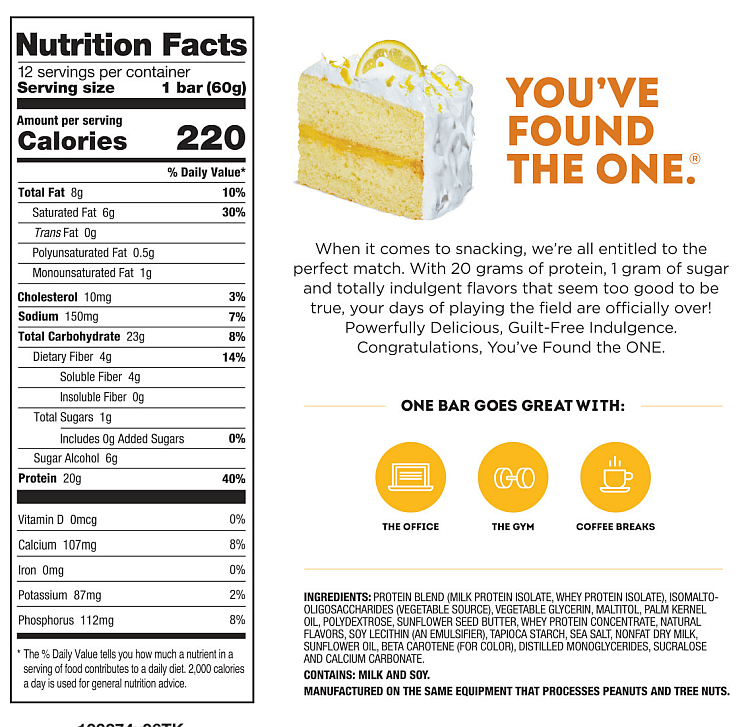 More items you might like
Loading...