Met-Rx Pancake Mix Original Buttermilk - 4 Lb
Item #: ME729
UPC: 786560535281
Choices available for breakfast can be limited. Just how many times can you scarf down a boring meal of egg whites and oatmeal? That's why MET-Rx® offers our high protein pancake mix.
MET-Rx® pancakes are so sweet, light and fluffy, there's no need to add butter or syrup. Just add water, stir and pour onto the griddle. With more than twice as much protein compared to traditional pancakes, breakfast has never tasted so good!
18g protein
As much protein as 5 egg whites
Quick & easy, Just add water
Good source of fiber
Naturally and artificially flavored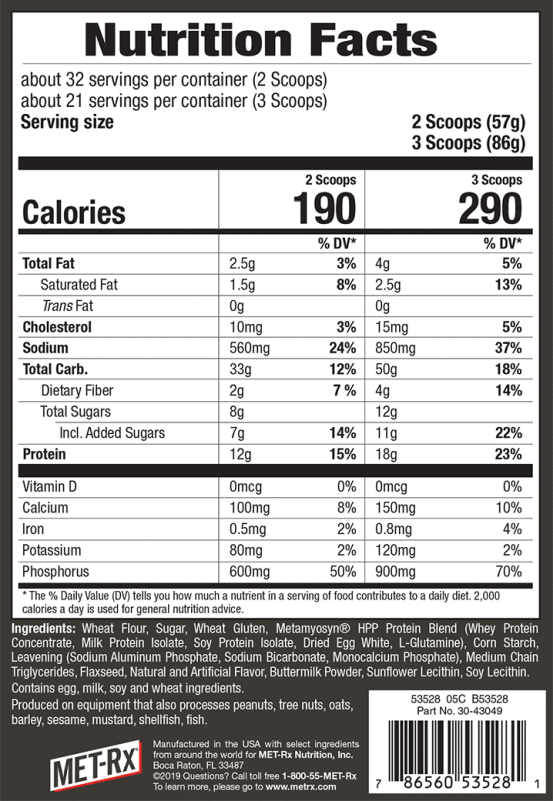 More items you might like
Loading...