Met-Rx Creatine Powder -100% Pure Creatine Monohydrate - 400 Gram
Item #: ME793
UPC: 786560367240
20% Off Special Offer
Out of Stock

Creatine Powder is a key, foundational supplement for athletes, bodybuilders, and anyone who is looking to get the most out of every workout.* Adding the recommended amount of creatine to your daily regimen will help support your muscle strength, power and recovery from high-intensity exercise.* Creatine also enhances the ability to produce higher muscular force, especially during short bouts of maximal exercise.* This can result in increased reps during lifting!*
MET-Rx Creatine Powder is made up of creatine monohydrate, which helps promote exercise performance, helps promote athletic performance, and helps increase strength and power.*
5g creatine per serving
Fuels muscle strength and power*
Accelerates post workout recovery*
No artificial sweeteners, flavors or colors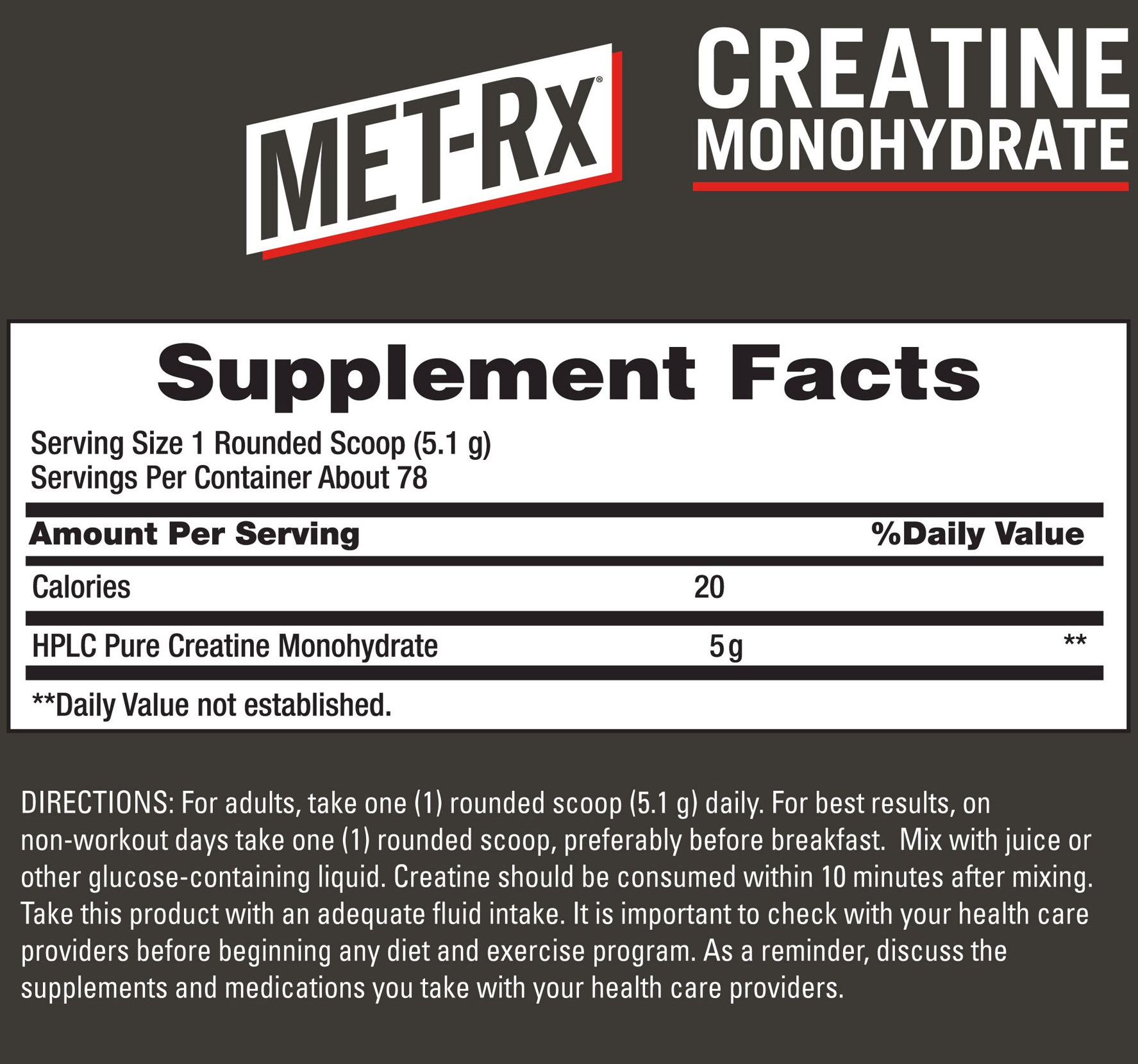 These statements have not been evaluated by the Food and Drug Administration.
These products are not intended to diagnose, treat, cure or prevent any disease.
Use in conjunction with an intense daily exercise program and a balanced diet including an adequate caloric intake.
Always consult your doctor before beginning this or any training or diet/supplement program.
More items you might like
Loading...