MusclePharm Fish Oil - 90 Cap (20% Off use code DPS10)
Item #: MH044
UPC: 856737003957
20% Off w/code DPS10
Out of Stock
MusclePharm Fish Oil is tuned for those of us who hit the gym. Essential Fatty Acids, or EFAs, are essential to the human body but can only be found in a few species of fish. Athletes supplement their diets with fish oil because research suggests fish oil's fatty acids can assist with heart function, carbohydrate breakdown and joint health.
Product benefits:
High quality EPA/DHA

Increases Metabolic Rate

Reduces Body Fat

Supports healthy body composition

Aids in Weight Loss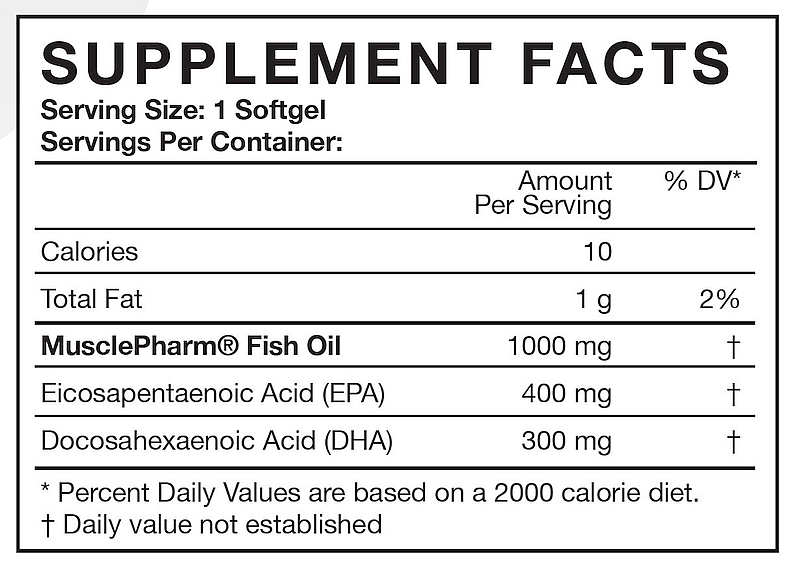 These statements have not been evaluated by the Food and Drug Administration. This product is not intended to diagnose, treat, cure or prevent any disease.
More items you might like
Loading...